Home

More Resources
10 Great Reasons not to be
a Teen Parent!
25 Helpful Things
You should know
about Abstinence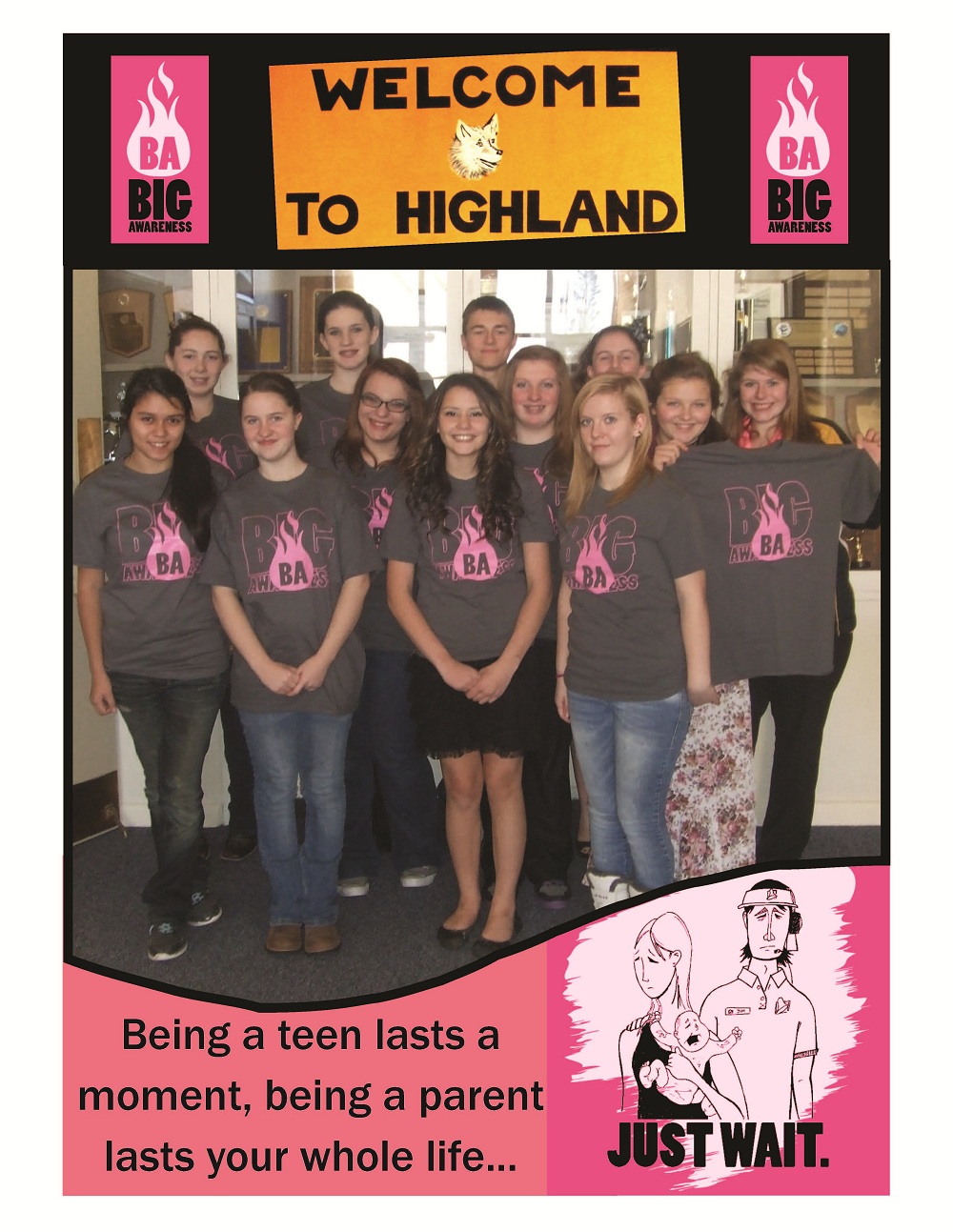 Highland's Big Awareness (BA) is a peer group of 9 students, coming from the freshman, sophomore, and junior classes. Those who are members are: Makayla Kaufman, Tamra Thomason, Amanda Goffinet, Mary Brashear, Heather Teem, Ashley Hendren, Sam Weeks, Alexis Johnston, Ashley Goffinet, Katy Haight, Raelyn Davis, and Fallon Horrocks. Not pictured are: Kaleigh Gehring and Miranda Hendren.
The focus of the group is to promote not only the awareness of STDs but also teen pregnancy prevention. They meet monthly to discuss various avenues through which they can inform the student body about choices and consequences.
Heidi Henson from Lewiston and Sue Sickles from Grangeville, who are health nurses working in Public Health, monitor BA's activities. Their staff advisor is Mrs. Slichter. This is the third year that the BA group has been active.